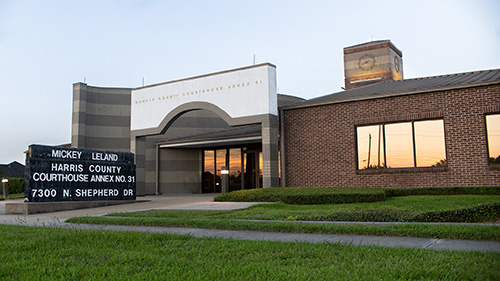 Current as of 11/16/2020:

In the interest of health and public safety, JP 1-1 has suspended ALL IN-PERSON JURY SERVICE until after February 1st, 2021. While JP 1-1 is accepting all filings, court dates for Evictions, Small Claims, and Debt Claims may be delayed. Click HERE to see the Twenty Ninth Emergency Order Regarding The COVID-19 State of Disaster.

To reduce the threat of contracting or passing the virus, all civil filings and certain criminal filings can be submitted at https://efile.txcourts.gov.

Persons with COVID-19 or flu-like symptoms, a fever, or who are coughing and sneezing, must contact the court before appearing.

Please call the Court at 713-274-0695 if you have any questions.