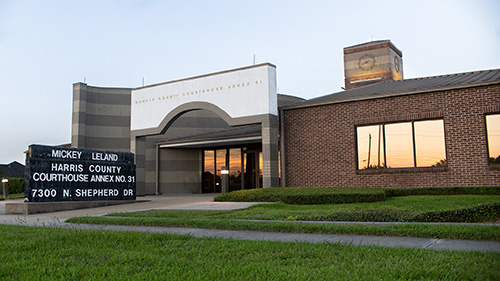 Public Notice for Justice Court Pct. 1 Place 1, Honorable Judge Eric William Carter

Justice Court 1-1 is accepting filings, pleadings, and payments in person at the clerk's office, through our web page, and through electronic filing.

The Court is accepting payments in person and through our website: http://www.jp.hctx.net/

Criminal and Civil Case Filings and pleadings may be filed in person or via eFiling: www.efiletexas.gov

Monitor the status of your Criminal or Civil case: https://jpodysseyportal.harriscountytx.gov/OdysseyPortalJP In the event of an emergency, contact the Court by telephone or email: 713-274-0695   Myjp11@jp.hctx.net

We have resumed having in person dockets. Any requests to reschedule must be done in writing, filed no later than 72 hours in advance of your scheduled appearance court date.