Judge Angela D. Rodriguez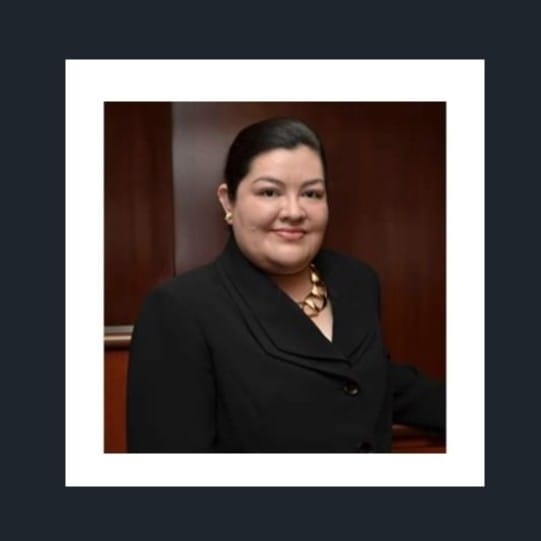 Born:

Native Houstonian. Has resided in Houston's Precinct 6 all her life.
Education:

Graduate of Bellaire Senior High School, 1996
University of Houston, Double major
B. A. English Literature
B. A. Psychology
Thurgood Marshall School of Law, 2011
Texas Southern University,
Doctor of Jurisprudence
International Student Component
London, England
Rice University
Certified Paralegal Professional
Memberships:

College of the State Bar of Texas
Mexican American Bar Association of Houston, BOD2015
Texas Lawyers Association
Bail Bond Board
Awards:

1994, YWCA Magnolia Branch
Volunteer of the Year
2011, Texas Southern University, School of Law
Am/Jur/Cai Award, Trial Simulation
Am/Jur/Cai Award, Federal Jurisdiction
Community Involvement:

Hispanic Forum: Lawyer Panelist organized by Judge McCorkl held annually at the George R. Brown Convention Center, Houston.
1994 YWCA Magnolia Branch,
Volunteer of the Year for founding a reading program for children.
Volunteer Attorney for MABAH Legal Call Center Volunteer for Fiestas Patrias
Volunteer Attorney for BTDT – a support group which helps survivors of human trafficking in order to provide emotional support and programs designed to assist founder and Director of support group, Kathy Griffin under constable Alan Rosen.