Judge Lincoln Goodwin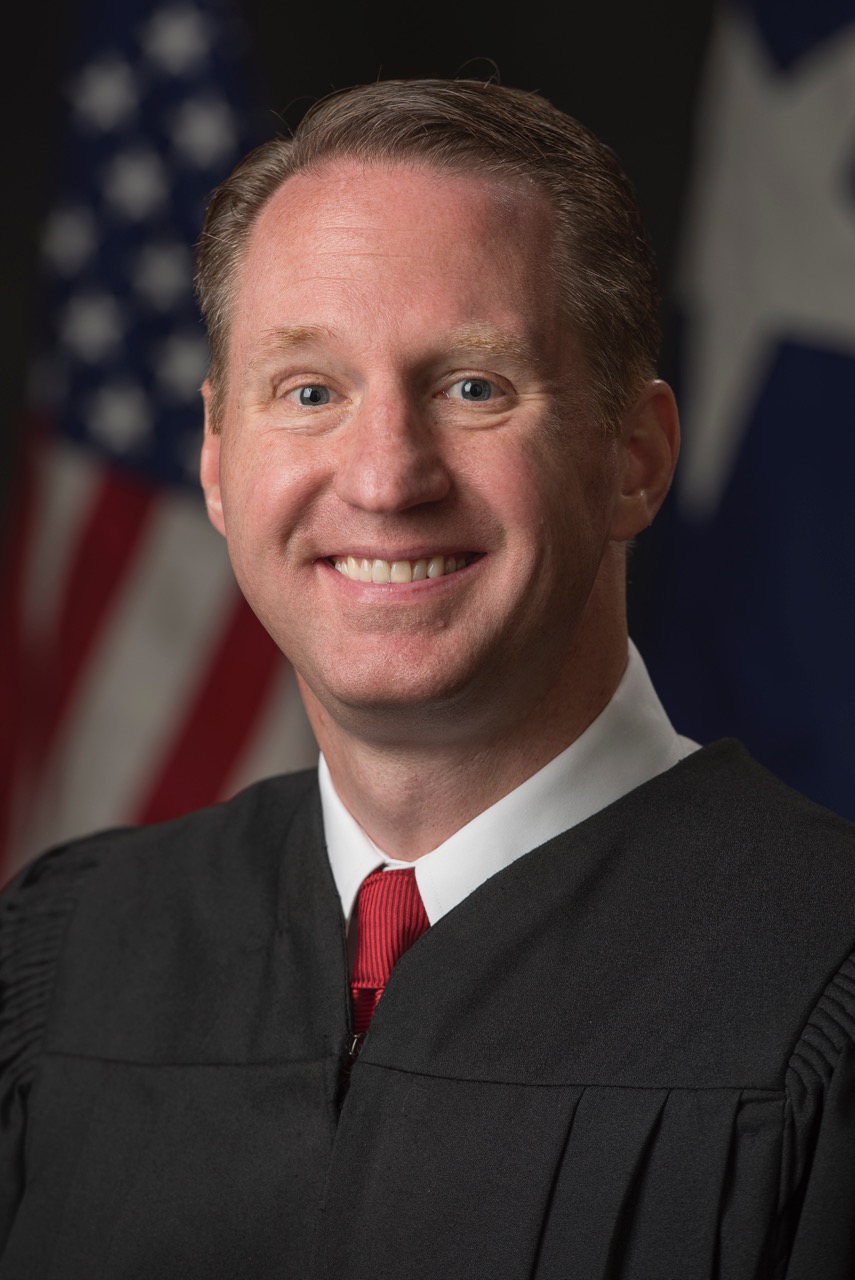 Judge Lincoln Goodwin was unanimously appointed by Commissioners Court to serve as the Justice of the Peace, Precinct 4, Place 1 on December 16, 2014. Precinct 4, Place 1 is one of the largest Justice of the Peace Courts in the State of Texas with annual case filings of over 100,000.
Education and Career:
Judge Goodwin earned his undergraduate degree from Baylor University in 1994 before earning his law degree at the Texas Tech University School of Law in 1998. He was admitted to the Texas State Bar in 1998. While at Texas Tech, he served as President of the Student Bar Association and as a member of both the Law School Honor Council and the Texas Tech University Disciplinary Committee. Judge Goodwin also founded the Susan Fortney Award for Ethics, an annual award presented to the Texas Tech law student who most exemplifies the honor and integrity required of the legal profession.
Following Law school, Judge Goodwin served for two years as a law clerk to U.S. District Judge Sam R. Cummings in the Northern District of Texas. After completing his clerkship, he returned to his hometown of Houston where he handled litigation matters for several Fortune 500 companies at a large national law firm. He then worked as an Assistant District Attorney at the Harris County District Attorney's Office in Houston. After leaving the District Attorney's Office, Judge Goodwin was a senior attorney with the Lanier Law Firm representing clients in a variety of civil litigation matters.



Personal History:
Originally from Laramie, Wyoming, Judge Goodwin has lived in Texas since 1982. He lives in Precinct 4 with his wife and is the proud father of two beautiful daughters. He serves as a deacon at Houston's First Baptist Church. Judge Goodwin runs a marathon every year and has completed an Ironman Triathlon.