Judge Lucia Bates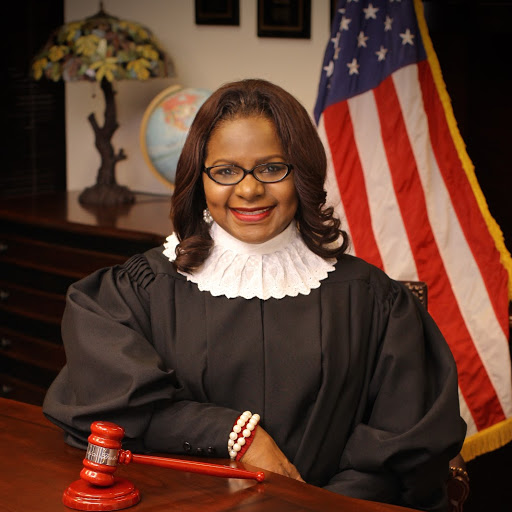 Judge Bates Biography
Lucia became a resident of East Harris County forty one years ago. She began her career with Verizon formerly) GTE in Baytown and left when the company relocated their business office 11 years later to San Angelo, Texas. She attained a Real Estate License that sustained her as she pursued a Bachelor of Business Administration degree from the University of Houston-Clear Lake.

After graduation, she was hired by the Houston Chronicle as an Account Executive and after developing several initiatives that are still implemented to this day; she was quickly promoted to an Advertising Sales Manager. At the top of her game, Lucia was awarded Sales Manager of the Year for 3 Consecutive years. After 10+ years with the Houston Chronicle, Lucia accepted an Advertising Director's position with the Houston Community Newspapers. Leveraging her wealth of experience, Lucia started an advertising agency two years later, specializing in Promotional Products and Marketing/Advertising Services.

Lucia has always been a very active member of her community and has forged great relationships personally and professionally. As a Past Chairman of the North Channel Area Chamber of Commerce, she received numerous accolades as a three time Ambassador of the year, Committee Member of the Year and the Dr. Ed Lehr Chairman's Award. As the President of her home owners association, she along with the remainder of the Board, mediated and enforced articles and bylaws for the home ownership and management of the subdivision.

She was the Director of vocational service for the North Shore Rotary, Member of the Community Advisory panel to Lyondell-Equistar, Former member of Wendell D. Lay YMCA, the San Jacinto Pilot Club and The Top Ladies of Distinction–Baytown Chapter.

Lucia is a member of the CTE Advisory Committee for Channelview ISD, Galena Park ISD and Sheldon ISD. She is also a member of the San Jacinto College North Campus-Business Management/Entrepreneurship Advisory Committee and serves as an Advisor to the Saint Lucia Foundation of Texas.

She is a Certified Advertising Consultant in her field and holds a Bachelor of Business Administration from the University of Houston-Clear Lake and an MBA from the University of Phoenix. She has been recognized by the Princeton Premier Registry as a Business and Professional leader and is a five time Publisher's Club winner in the media industry. She has attained Certificates from Harvard Business School Publishing E-Learning Programs. Since her new position, she has attended Justice of the Peace Training on Judicial Ethics, Evictions, Default Judgements, Magistrate Duties, Civil and Criminal Trials, Occupational Licenses and Truancy.

Lucia is married to her husband Robert and they are the proud parents of two daughters;

Her many years of experience communicating, collaborating and mediating with individuals and corporations at every level, her various affiliations as well as her love for community has allowed her to reinvent herself as she takes on the challenge as the newly elected Justice of the Peace, Precinct 3 Place 2. Her unwavering Faith in God, her innate ability to strategize and her tenacity along with a grassroots collaborative serves her well as she assumed her new position January 1, 2019.